Lied Center for Real Estate provides a variety of ways for students to engage with the real estate community, support their educational aspirations, and get hands-on experience in with the leading real estate experts in the Las Vegas valley and beyond.
Scholarships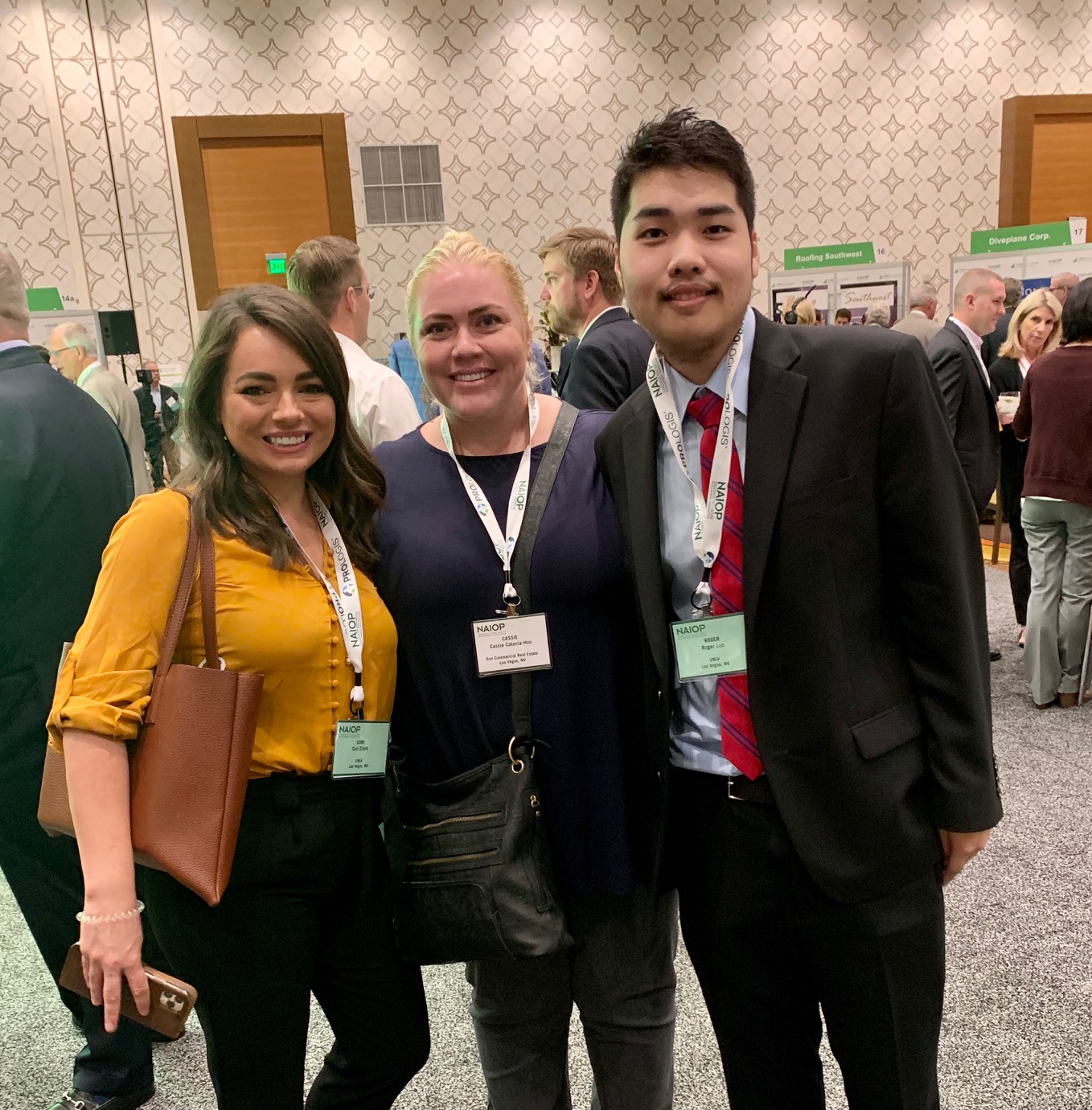 CCIM / ICSC Scholarship Endowment Fund (endowment)
The CCIM Scholarship Endowment Fund assists full-time undergraduate students who are Nevada residents who demonstrate financial need and are pursuing a degree in real estate. They must have a minimum UNLV GPA of 3.0 to qualify.
DP Partners Real Estate Scholarship (endowment)
The DP Partners Real Estate Scholarship provides financial aid to juniors and seniors who are pursuing real estate studies. They must have a minimum UNLV GPA of 3.3 to qualify.
Jerald M. Dick Family Trust Scholarship (trust)
The Jerald M. Dick Family Trust Scholarship assists juniors, seniors, and graduate students who have expressed an interest in real estate studies. They must have a minimum UNLV GPA of 3.0 to qualify.
Internships
Lied Center for Real Estate promotes for-credit internships to all majors and minors in the real estate program at UNLV.  All students are encouraged to apply for internship opportunities, especially in the final year of graduation; such opportunities tend to increase the chance of getting a full time upon graduation.
 The Lied Center leverages its strong industry support to facilitate and connect students with internship opportunities in all aspects of commercial real estate such as development, investments, financing, brokerage, and property management. For credit internships are for 150 hours during the semester, and can be used as an elective towards their respective major (real estate, finance or other Lee Business school majors). Some of the companies that have been involved in our internship program are Cushman & Wakefield, Logic Commercial Real Estate, Majestic Realty, Odyssey Real Estate, and Green Mesa Capital."
Mentorships
The Lied Center's Mentorship Program offers a unique opportunity to guide interested students toward careers in real estate, and are eager to know about different aspects of the profession. The program helps students in gaining an inside view of commercial real estate, and engages them with the real estate professions from this sector. Students benefit from the "real world" experience of a working real estate professional and gain a new awareness of their strengths within the workplace.
For one semester, a mentor is paired with a UNLV student who has expressed an interest in a mentor's professional area. Students are expected to learn what their mentor's job entails, enabling them to be better prepared in making decisions about future employment in the field of real estate. Further, students are expected to use this program to enhance their in-class learning experiences with their mentor's day-to-day operations.
If you are a student interested in this program, please contact Vivek Sah at vivek.sah@unlv.edu.
Career Expo
 The Career Expo is a speed networking opportunity for students to meet employers in a variety of areas of real estate. Students come interview-ready and gain experience talking to potential employers about career opportunities.